What are the best shingles for your home insurance in Oklahoma? Your roof is the forgotten hero of your house. It's the first line of defense against the heat, cold, wind, and hail storms that come to beat up on your house.
When's the last time you looked at your roof? Most homeowners couldn't tell you what color the shingles on their house are let alone what the type of shingle is.
Residential roofs are usually covered with one of these types of shingles:
Composition                   Metal                    Wood-shake               Clay-Tile
I'm going to focus on composition shingles because most houses in Oklahoma will have this type of roof system. These shingles are made of a mixture of asphalt, fiberglass, and recycled paper. Other materials can be added to the shingle mixture to make the shingle more flexible and durable, which will extend the life expectancy and give it resilience against natures elements.
What's in a Name?
Don't let terms like "lifetime shingle" make you think you will NEVER have to replace your roof! From ground level, the average homeowner can't tell the difference of one composition shingle from another. But Mother Nature can quickly reveal how durable the shingle is.
It's easy to take your roof for granted. Anything that is left outside all year-round is going wear out. That's probably not news to you.  But, it's hard to for a homeowner to see if their shingle is worn out because it happens gradually.
As a typical asphalt shingle sits under all the weather conditions we have in Oklahoma throughout the year, it will begin to wear out and become more and more brittle. When a strong wind gets underneath the shingle, it will break off. When a hailstone hits that brittle shingle, it will chip away at it.
The #1 home insurance claim in Oklahoma is hail damage.
Not all hail storms are the same. Hail stones come in all shapes and sizes. Not all hail damage is the same either.  Hail damage is categorized as either COSMETIC or FUNCTIONAL.
Cosmetic damage affects the appearance of the shingle, but the roof will continue to function normally.
Functional damage means the shingle has been compromised to the point it needs to be replaced. If it's not replaced, it can lead to additional damage to the roof.
The more impact-resistant a shingle is, the less likely it is that it will sustain "functional damage" and even the cosmetic damage is usually minimized.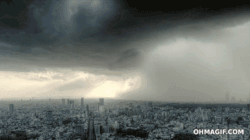 Almost 70% of all home insurance losses since 2005 can be attributed to wind or hail losses.  That won't come as a surprise to most Oklahomans. In fact, most home owners in Oklahoma have seen their home insurance rates double and triple in that same time period.
Odds are, if you own a home in Oklahoma, it's only a matter of time before you have to replace your roof. When you do, it will likely be the result of a weather event like a hail storm, causing you to file a home insurance claim.
When you do have to file a claim on your home insurance policy, how will the company pay for wind and hail damage to your hom
e?
Replacement Cost Coverage versus Actual Cash Value
Replacement cost coverage on a roof is not a "given" when it comes to home insurance. Depending on the age of your roof, some insurance companies will not pay the full cost to replace your roof. In some cases, if your shingles are over 10 years old you will be on the hook for more than just your deductible if you have a claim.
Replacement Cost Coverage means your insurance policy will pay to replace with the same or like item with you (the insured), only being financially responsible for the policy deductible.

This is what most people want when filing 

a claim.

Actual Cash Value Coverage means your insurance policy will pay a depreciated amount based on the age of your shingles. For example: If you have a roof that is 10 years old and the expected life of the shingle is 20 years, you will only receive 50% of the replacement cost and you will be responsible for your deductible PLUS the other 50% of the cost.
If your home insurance policy provides "replacement cost" coverage for your roof, the insurance company will pay to replace the shingles currently on your roof with the same type and quality of shingle.
Unfortunately, if you have low quality shingles, that's what you will be paid for by the insurance company. But you can replace them with a better shingle if you choose to.
If you invest in impact resistant shingles you will be less likely to need to file a claim. But, if you do, the insurance company will pay to replace your high quality shingles if they are damaged in the next storm.

Insanity
Most of us have heard the saying, "The definition of insanity is doing the same thing over again and expecting a different result." Most homeowners will replace their roofs with the same type of shingles that were destroyed by the hail storm. I don't blame the homeowner as this is not an area of expertise for most people. Plus, the insurance company is paying for it anyway, right?

So,why does it matter?
A person's house is usually their biggest asset. Doesn't it make sense to invest in the things that will add to the longevity of your house? The furniture, pictures, and everything that you enjoy on the inside of the house must be protected by what is on the outside.
You should also consider upgrading your shingles because you will ultimately save money on your home insurance as well as lowering other areas of home ownership.
How can hail resistant shingles (also known as Impact Resistant or UL-4) save money for a home owner?
Having hail resistant shingles can help reduce your home-ownership costs in multiple ways.
First, you will be far less likely to need to file an insurance claim from a "typical" hail storm. So, when your neighbor is paying another insurance deductible to replace their roof, you will be keeping your money in your pocket.
Second, UL-4 shingles, along with a properly ventilated attic, work to better insulate you house and can actually improve the efficiency of your heating and cooling systems.
But wait, there's more!
INSURANCE DISCOUNTS!!  –  Insurance companies offer significant discounts for impact resistant roofs. This is because insurance companies know these roofs are less likely to have a claim in typical storms.
The average discount for an impact resistant shingle is 15%. The average home insurance premium in Oklahoma is nearly $2,000 per year. That means a savings of $300 per year.
If you're replacing your roof because of a claim, your insurance agent should encourage you to consider this investment as a tool to lower your future insurance costs and reduce future claims.
An impact resistant shingle is a little more expensive than a common shingle. According to the Oklahoma Department of Insurance the cost is about $1,800 to $2,500 more for the material than a common shingle, that's about 10% more than a typical asphalt shingle. Two thousand bucks may seem like a lot of money. But the long term benefit will more than pay for itself.
If your curious about other ways that can help reduce your home insurance cost. Find out here!
What makes an Impact-Resistant shingle so much better than a traditional asphalt shingle?
That's what I wanted to be able to SHOW you. I took a trip to Red River Roofing to compare a regular "lifetime" shingle to an impact-resistant shingle. This illustration shows the test which Underwriters Laboratory uses.
Dropping a steel ball from 20 feet onto a shingle sounded like fun, as well as instructional! Here's a video on my unofficial test.
Although it's obvious the impact resistant shingles are better, a homeowner has to weigh the short term cost against the long term benefits.
Don't try this yourself.
A reputable roofing contractor will be able to show the benefits of this type of roof system. They know how to properly install the roof as well. This isn't your Father's shingle.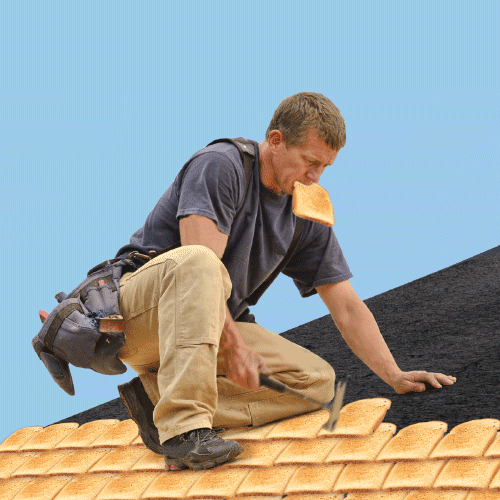 The key to a good shingle is a combination of durability and flexibility. Of course, it must be installed correctly too. Just because a guy can swing a hammer doesn't mean you should let him replace the shingles on your house!
Can an impact resistant shingle increase the value of my house if I want to sell it?
Would your house be "worth" more now if you wanted to sell it? It should. What if you were considering two houses to purchase and one had an Impact Resistant shingle, wouldn't you look at it differently now that you know its value?
If you want to dig deeper into the topic The Insurance Institute for Business & Home Safety is a great resource for more information on impact resistant roofs and other ways to protect your home.
Our agency is always looking for ways to educate our clients on ways to be more efficient with their insurance plan. Understanding ways to reduce your odds of having to file a claim is a pretty good part of your insurance plan!
Here are Roofing contractors we recommend who offer impact resistant shingles.
We would be happy to visit with you about your insurance plan. Helping you create the most efficient insurance plan starts with a conversation.
Call us at 405-340-0606. Or, complete this brief contact form and we'll reach out to you!