Do you own a restaurant or food truck? Let's talk about the 7 insurance coverages you need for your Oklahoma restaurant or food truck.
I love to eat at a great restaurant. Who doesn't? I really love to eat at small local joints and food trucks that have their own personality and unique menu items.
I'm an insurance nerd, so between bites, I'm thinking about the insurance needs of these places.
Food truck and restaurant owners have a wide range of issues to address before they ever turn over the "Open" sign in the morning. Fun stuff like…
Do I need to update my menu?

Are my cooks and servers going to be here today?

How do I market my place to get more customers?

Are we making a profit?

Will I ever get a full night's sleep?
"Do I have the right insurance?" isn't always in the top 5.
In fact, insurance is often one of the last things done in the restaurant start-up process. One area that restaurant owners often overlook or rush through, is having insurance tailored for their specific type of restaurant.
What's the big deal? Just buy "restaurant" insurance. How hard could it be, right?
Those are famous last words like, "Hold my beer!"
Food trucks, fast food, casual dining, or fine dining, are all restaurants, but the insurance needs are not the same.
The common logic seems to be that "general liability" insurance is all a business needs. Sounds like insurance that covers, generally, everything. The name says it all, right?
Wrong…
Every restaurant has risks that can lead to bankruptcy if they happen. Even a relatively small loss could do it if you don't have the right insurance plan.
For many of these risks, there is an insurance coverage that can help protect the financial future of the business. So, what are these risks and coverages?
I'm glad you asked!
Here are the 7 insurance coverages you need for your Oklahoma Restaurant or Food Truck.
Cyber and Media Content Liability: What do you post on your business website and social media pages? Using media material without permission is a big no-no, even if it's done inadvertently.
Data Breach: Do you collect customer information? Take credit card payments? Have a "rewards" plan for regular customers? What if you lose this data to a hacker or someone steals the laptop it's all stored on? How would you notify these customers that their information had been stolen?


This is a critical coverage because it responds to the legal liability of the insured for: theft, loss, or unauthorized disclosure of personal (read: customer) information.

Employment Practices Liability: This protects you against accusations of discrimination, sexual harassment, or wrongful termination of employees or prospective employees. Don't think it can't happen to you!
Business Crime Insurance: Protects you against fraud, theft, forgery, or robbery.
Business Income Interruption: Provides income while your business is being restored because of a covered loss. This is a big one, especially for a Food Truck owner: If you're in an accident and the truck is in the shop for repairs, this will help you recover that lost income.

$$$

Equipment Breakdown: Pays for direct damage and the resulting loss of income caused by or resulting from equipment breakdown.
Workers Compensation is not optional if you have employees and has to be a part of your insurance plan.
Notice, I haven't even mentioned coverage for a customer slipping on a wet floor, or getting sick after eating a meal…liability coverage.
Then there is your inventory, business property, signage, and the building too, if you own it…property coverage.
Many restaurants have catering operations. Some have food trucks for events. These practices have unique risks that may not be covered by a standard restaurant policy.
Mobile Business Interruption Coverage for food trucks can provide lost income when a loss occurs and the food truck cannot operate. That is a big one.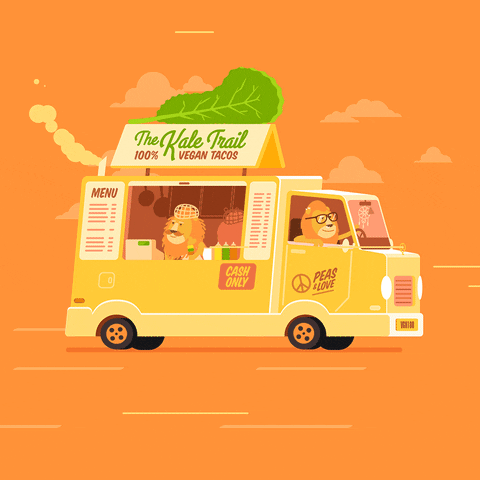 I recommend a Business Owner Policy (BOP), for restaurant owners because it can include all of the coverages I just listed (except work comp). This type of insurance policy is usually more efficient than other types of policies because most restaurants have such a wide variety of insurance risks and needs.
I know what you're thinking… All of this coverage sounds good, but what's it going to cost?
Insurance is usually included among fixed costs in a restaurant's monthly operating expenses, so the price is something that cannot be ignored.
To get to the cost of insurance you'll need to have a conversation with an insurance pro. (Someone like us, maybe!) There is no standard cost of insurance since the price of restaurant insurance is influenced by a number of risk factors like:
What type of restaurant do you operate?
What food is served and how is the food prepared?
Is there safety equipment associated with the cooking?
Is there any catering?
How long you've been in business can make a difference, just to name a few.
Just like there is no standard price, there is really no standard restaurant policy that protects all restaurants the same. This is why having a good insurance advisor is just as important as having a good CPA.
As a small business owner myself, I know entrepreneurs feel like they have to do it all, and at first you will. But the sooner you build your team, which includes your insurance advisor, the easier it will be to enjoy the benefits of being a business owner.
Read our blog, Who should be on your "team"?
Your insurance advisor should be able to help you build your restaurant insurance policy to protect the unique exposures of your restaurant.
Many restaurants fail within their first three years in business. It usually has less to do with what's on the menu than it does with their ability to manage operating costs.
An insurance claim is one of those things that can't be predicted, but must be planned for.
Restaurants, like most small businesses, will evolve and change as they grow. Adding additional locations, menu items, and services is usually a sign the restaurant is growing!
Regular reviews to make sure the restaurant insurance policy is keeping up with the changing needs of the business is very important. Insurance is not a "get it and forget it" service.
We would welcome the chance to visit with you about building the most efficient insurance plan to protect your restaurant or food truck business! You don't need to be an insurance expert. If we're on your team, you have an expert in us!
Click here to get started with your quote.
Or call us at 405-340-0606 with your questions or concerns.
See you at lunch! 
The information contained in this page is provided for informational purposes only. The information is not meant as professional or expert advice, and any reliance you place on such information is therefore strictly at your own risk.