The laundry list of things we would like to know when we become a parent is a long one. "Do my kids need life insurance?" is on the list, even if you haven't read that far.
Being a parent usually brings with it responsibilities that people never considered before. You will become a version of yourself you didn't know existed – saying and doing things non-parents roll their eyes and shake their heads at.
But, these little people are counting on you for everything, literally. Sure it's a lot of work and more than a little worry. The joys of being a parent are hard to articulate to non-parents.
You will find yourself doing things you wouldn't imagine doing if you weren't a parent.
Changing a diaper at 2 am, then again at 3:30 am, and then again at, well…eventually you stop looking at the clock.
Watching their favorite cartoon or movie with them (for the 1,247th time).
Dreading their first day of school but being certain they'll be the smartest kid in class.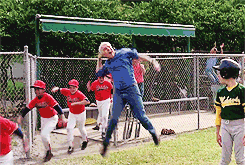 Cheering like a maniac at their ballgames.
Parenting is full of so much good stuff like this, but there are stressful events and painful decisions to be made as well. The question, "Do my kids need life insurance?" is something a parent doesn't even want to think about.
I get it.
I have kids. I can't imagine losing them. You probably can't either.
But the unthinkable event of the loss of your child is not the primary reason life insurance is important for your kids. Remember that.
So, why should a parent consider getting a life insurance policy for their kids?
You're probably thinking of reasons right now. After all, no one knows what tomorrow holds.
The sad truth is, most of us know someone who has lost a child. Whether it's an infant, toddler, grade-schooler, or teenager, the shock and sadness of losing a child at any age and under any circumstance is hard to fathom for those of us who still have our children.
The first decision faced following the death of anyone is a funeral. It's a blunt reality. Adding to the emotional strain are the financial questions the funeral home will ask of you. One of the first questions being: "How will you be paying for this?"
Okay. Okay. Enough of the verbal picture of losing a child. Of course, that unthinkable event is "a reason" kids need life insurance, but I will argue it shouldn't be the main reason.
I have life insurance for my kids. But, not because I am expecting to pay for a funeral. (I said that just a few lines ago, right?)
I can be realistic and admit that it could happen. All of the insurance people buy is based on the understanding that unexpected events can happen. But, purchasing life insurance for kids can be seen an investment in their financial future, rather than their demise.
Life insurance policies for kids are "cash-value" policies.
All life insurance policies have a death benefit. Most life insurance policies for kids have a living benefit.
"What's a living benefit?" you ask.
In addition to the life insurance protection (and depending on the amount of money you are willing to invest in the policy), they could benefit from the cash accumulation account to help pay for things like graduate school, buying their first home, or starting a business.  All this from a life insurance policy.
Your kids will grow up and have families of their own, right? This life insurance policy will be protecting their kids (your grandchildren) if the unexpected happens. Health is uncertain. Having life insurance in place for a child ensures that even if they develop a health condition later in life that would make them ineligible for life insurance, the policy you started for them will still be there.
Any insurance policy is just a plan for a possible future financial need or emergency.
See, life insurance for your kids doesn't have to be a topic of doom and sadness. With the proper perspective and investment approach, life insurance can be a topic of financial hope and economic safety for the future of your kids.
Should I buy life insurance for my kids?
Yes.
But wait…what about you, Mom and Dad?
If you drive a car, you have car insurance, right? If you're in an auto accident and the car is destroyed, that car may cost $50,000 to replace. But if you don't survive the wreck, how much will that really cost your family? Emotionally, it's impossible to quantify. But financially there will be a cost. I'm not just talking about a funeral. Your income is gone. How are they going to replace your $50,000 per year salary, year after year after year?
Life insurance policies for your kids should not be a priority if you don't have a solid income protection plan for yourself.  That's what life insurance is. It is an insurance policy that will provide money to your family if something happens to you.
Your kids will be counting on your income until they are out on their own. Protecting your income with a proper amount of life insurance is the only possible way most of us can do that.
If you have life insurance at work, I can almost guarantee you don't have enough.
That's not a "sales line". It's a fact.
Another fact is; building a proper life insurance plan is not difficult. You can use elaborate calculators to determine how much life insurance you need. Here's a good life insurance "needs" calculator, check it out.
The simplest (not necessarily the easiest) solutions are often the best. If you are under the age of 50, multiply your annual income by 20 and that is the "ballpark" amount of life insurance I would suggest you have.
When it comes to life insurance though, a little bit of something beats a whole lot of nothing.
We would be glad to have a conversation about your needs and how you can effectively protect your family's financial future.
Call us at 405-340-0606 or complete the form below and we'll reach out to you and begin a conversation to help you have the peace of mind that your family's financial future is protected.