Uninsured Motorist coverage, what the heck is that? You've heard the term, I'm sure. It sounds like an insurance coverage you might want, right? It's no secret there are a lot of uninsured drivers out there.
But, insurance terms don't always mean what you think they mean. The name of the coverage sounds like one thing, but it always seems to have nuance.
"Uninsured Motorist coverage" is like that.
Here's a pop quiz. (Just for fun.)
What do you think Uninsured Motorist Coverage does?
A. It pays for DAMAGE TO YOUR CAR in an accident if someone hits you, and they have no insurance.
B. It pays for YOU OR YOUR PASSENGER'S BODILY INJURIES if someone hurts you in an auto accident, and they have no insurance.
C. It covers OTHER PEOPLE WHO DRIVE YOUR CAR if they are not on your insurance policy.
They're all pretty good answers, huh?
Most people assume the answer is

"A"

. That it pays for damage to your car.
Maybe people think this because we're talking about car insurance and they picture some knuckle-head hitting them and smashing up their car.
This is the
wrong answer

. In Oklahoma, Uninsured Motorist coverage doesn't extend to your car damage.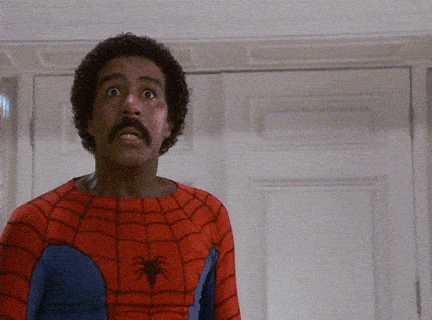 If you answered

"B"

, congratulations!
Most people know the law requires car owners to have Liability Insurance. Here is a quick refresher on exactly what "liability insurance" for your car does.
Property Damage someone causes in a car wreck. (This is usually the car they hit, but it could be a mailbox, building, etc.)
Bodily Injuries someone causes in a car wreck. (This is usually the people in the other car, but it could be a pedestrian or even a non-household member in your own car.)
Like any other law or requirement that people are supposed to obey, buying car insurance is something not everyone does.
So, if someone doesn't have liability insurance for their car, and they hit you, hurting you or a passenger in the process, what will your "uninsured motorist coverage" actually pay for?
Uninsured Motorist coverage can pay for your medical bills.
It can pay for your lost wages resulting from the wreck.
It can even pay for "pain and suffering" (physical and emotional stress caused from an injury).
---
I know…you're asking, "What covers your car damage if an uninsured driver hits you?" It's called "collision coverage". Find out what that coverage is and what it does here.
---
Now that you know what "uninsured motorist coverage" is, do you know if you have this coverage? It's optional, after all.
A better question might be: Do you need this coverage? Believe it or not, some people may not.
That's where we can help. We help you understand the truth behind simple-sounding insurance terms like, "full-coverage" and "liability- only", for example. We are insurance professionals, with a priority of educating our clients.
This is part of the conversation we have with our clients in determining how to build their insurance plan. We work with people to determine the most efficient insurance plan for them. You're unique!
We would welcome the chance to have a conversation with you about your insurance plan. Call our office at 405-340-0606.
Or complete this short form, and we'll reach out to you!